CYBER & BEYOND WORKSHOP
This bootcamp style workshop is deigned to help students understand the basics of cyber security through the lens and experience of industry leaders.
Our eminent guest speakers will take participants through various career tracks and opportunities in all things digital, cybersecurity and ancillary fields. Our sessions are interactive, and take students through an immersive experience in cybersecurity through interpersonal interactions as the whole concept of this workshop is to promote spirit of enquiry amongst students.
Mark Your Calendars
ABOUT SAFETEENS ONLINE & EDBULL
SafeTeensOnline is a US based organization that was started to bridge the gap in cybersecurity practices among young adults. We are looking to reach 1 billion young people around the world with cyber safety, and digital awareness.
We educate young adults about internet safety and create awareness in the community through bite-sized peer led and expert guided modules. All SafeTeensOnline activities are geared towards developing & helping them use the internet in a safe and secure manner.
As we broaden our reach with these messages, we've partnered with a dynamic company in India to serve students there. EdBull is an education focused company led by founders who've been steeped in the Indian education system from schools all the way through international as well as Indian universities. EdBull is helping SafeTeensOnline wrap around the cultural and educational nuances in India to equip the youth with good cyber safety hygiene and an understanding of career options in this growing field.
Website:
​SafeTeensOnline​​​
EdBull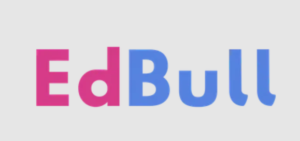 IMPORTANT INFORMATION
Format 
Interactive online sessions by professors of IVY league universities and eminent industry leaders from fortune 500 companies
12 contact hours with hands on mentoring over the course of 30 days
Dates –  First 4 weekends in October 2022, i.e. 1st, 2nd, 8th, 9th, 15th, 16th, 22nd & 23rd
Session length: 60 minutes each
Eligibility
Grade 9 & above
Limited seats – All the participants will be selected through a competitive application and selection process
WHAT TO EXPECT
Why cybersecurity?
Explore the importance of Cybersecurity
In-Depth Knowledge
Discover how an in depth understanding of the field can help you change the world.
Career Prospects
Deep-dive into emerging career areas, such as Social-media security, Device security-iOT & Mobile, Blockchain, Cyber infrastructure, etc.
Career trends post COVID 19
Gain expert insights on career trends post COVID 19
Certificate
Receive a certificate of participation from STO & EdBull, with Global Universities & Industry recognition.
Employability
Hone your recruitment opportunities in both industry and academia, through technical & soft skills training.
Video Access
Access video archives containing career talks by experts and be a part of an international community
Assessment
Work in groups towards the Hackathon assessment and polish your interpersonal skills
Expert talks
Indulge in expert talks by eminent speakers from IVY League Universities and Fortune 500 Organisations of the world.
WHY SHOULD YOU CARE ABOUT CYBER SAFETY?
Address by Global President – Safeteens online reiterating the importance of Cyber Security.
HOW TO BE CYBER SAFE?
SafeTeensOnline Founder's welcome
WHAT IS DIGITAL IDENTITY?
A brief address by our student, on Digital Identity
WHY DO YOUR PEERS CARE?
Understand how you can change the world with the knowledge of cyber-security.
APPLICATION & ADMISSION PROCESS
You will need to follow the below form link and submit your application –
​Click Here To Submit Your Application​​​
The deadline to submit the Cyber & Beyond Application Form is 11.59 pm on Wednesday, 28th September, 2022. We will notify you about your application decision via email latest within two days from the date of application submission.
If you are made an offer of a seat in this exclusive workshop, the same email will also advise on next steps.
For any query you can drop an email to us at admin@safeteensonline.org or call us at +1-646-450-4907
F.A.Q
What are the dates for this workshop?
Each session of this workshop is unique and will be delivered by IVY league university professors and industry leaders from Fortune 500 companies.
The sessions will be delivered only on 1st 4 weekends of October, i.e. 1st, 2nd, 8th, 9th, 15th, 16th, 22nd & 23rd October 2022.
A detailed schedule will be sent only to those who are selected for this workshop.
How valuable is this course certification?
Our unique course has been designed to not just help you but add more value to your career achievements.
A certification in Cyber & Beyond from STO will help you in more ways than you can imagine. Along-with unmatched knowledge of this unique and diversified field, it will also help you in getting picked by top universities of the world and will increase your job opportunities in any field, as internet, it's safety and nuances are applicable everywhere.
Know your speakers
We have collaborated with IVY league universities and eminent industry leaders from fortune 500 companies to bring the best session leaders to help you understand the diversified topics emerging from the domain of Cybersecurity.
Is there a limitation on seats?
This course is for anyone who is in grade 9th and above, and yes we have limited seats.