Volunteer for Career Fair
SafeTeens ambassadors conduct awareness campaigns across various community events and career fairs. They present information about several opportunities, job training programs and online courses in the area of cybersecurity that led to good paying jobs.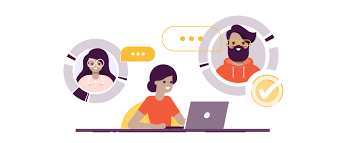 SafeTeens Digital safety Innovation summit
The annual event works to educate the next generation of technologists, innovators, and leaders. From researchers to business trailblazers, this Summit is a unique opportunity to interact with the leaders in the field from companies and research institutions across the country.
We will be holding an innovation challenge, where students can submit pitches to improve the world on the topic of digital safety.
National campaigns
Cybersecurity Awareness Month – observed every October – was created as a collaborative effort between government and industry to ensure every American has the resources, they need to stay safer and more secure online.
SafeTeensOnline is a champion supporting the Cybersecurity awareness month by conducting various campaigns supporting the DHS's mission.
Please send email to admin@safeteensonline.org